Great Opportunity in Thousand Oaks, CA
Asking Price: $175,000 + Inventory at Cost
Square footage: 1,294 square feet
Royalty: 4%

You have the opportunity to own a bakery in the best of all worlds, where the weather is perfect! The average annual high temperature is 75 and the average low is 48. Thousand Oaks is located in Ventura County, just across the Los Angeles County line. It is 35 miles Northwest of the excitement of downtown L.A. but still maintains its country charm. Bordered by the Santa Monica Mountains National Recreation Area, there is abundant open space for hiking, cycling and horseback riding. It's a 25 minute drive to the beaches of Malibu, 1 hour to Santa Barbara's wine country, or a 2 hour drive to skiing at Big Bear in the San Bernardino Mountains.With a population of 128,000, Thousand Oaks is the center of the Conejo Valley. The city perennially makes the FBI list of safest cities in the U.S. and its highly regarded schools make it an attractive place for families with children. Median household income is $119,000. 47% of the adult population holds a bachelor's degree or higher.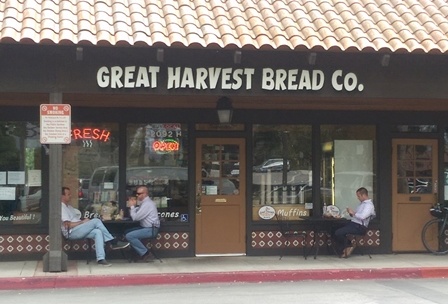 The Thousand Oaks Great Harvest has developed a strong, loyal customer base over the years. It supports many local events, schools and charities and participates in several local year-round farmers' markets. Located in a shopping center in the community of Newbury Park that is anchored by an upscale regional grocery store and national drug store, it features direct freeway access to US101, making it a destination for customers who sometimes drive 60+ miles to visit. The location has a good mix of businesses on the North side of the freeway, including the corporate headquarters of Amgen with over 6,000 employees, and residential neighborhoods on the South side and surrounding areas.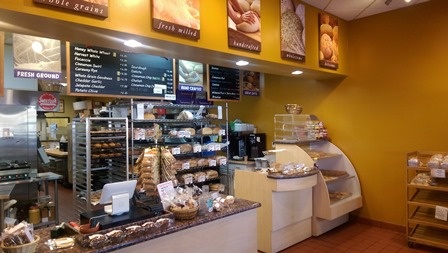 Since opening in 2004, the Great Harvest Bread Company in Thousand Oaks, CA has been known for producing the highest quality, incredible whole grain breads and goodies. The bakery regularly ranks in the top 10% for bread quality system wide, and has twice won the "Phenomenal Bread" award from Great Harvest Franchising in 2010, 2013 and again last year in 2016. This award places it among the top 5 Great Harvest bakeries nationwide in terms of bread quality. In addition to awesome baked goods, the bakery also offers a full line of classic and signature sandwiches as well as grilled Panini.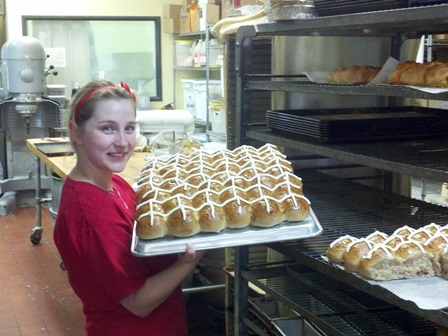 After 11 years of ownership, original owners Jim and Lupe Costello have decided that it's time to sell and focus on other areas of their lives. As the new owner of the Thousand Oaks Great Harvest, you will have enormous opportunity to expand the business by adding catering, expanded community marketing, partnering with local restaurants or CSA's, or participating in the dozens of year-round farmers markets in the Los Angeles area. There may also be an opportunity to expand the physical location and turn it into a true sit-down bakery cafe. With the fresh energy and focus that a new owner can bring, the potential is unlimited!
Is this bakery a great match for you?
For more information about the Thousand Oaks bakery, please contact us here, or call us at 800.442.0424 (toll-free) or 406.683.6842 from 8 a.m. to 5 p.m. (Mountain Time Zone). Ask for Amanda Flamm (x645) or Heidi Melendez (x646).
Thank you for not contacting the bakery directly regarding its sale status.
---
Looking for something else?
Check out other Great Harvest bakeries currently for sale to explore your options. Where will Great Harvest ownership take you?
Additional opportunities: often, owners who are interested in selling wish to keep the potential sale of their stores confidential. For further information about these locations, please contact us with your areas of interest.
Not ready to hone in on a location? If you like the idea of owning your own bakery cafe but just want some general information about franchise ownership with Great Harvest, schedule a no-sales call to get answers to your questions!