omaha, ne Great Harvest bakery cafes for sale
Asking Price: $575,000.00 (3 locations)
Square Footage:
Main Location (Rockbrook) - 2600 square feet West Location - 1495 square feet Historic Dundee Location - 970 square feet

Seating:
Main Location - 34 inside and 4 outside West Location - 6
inside Dundee Location - 6 inside and 8 outside

Royalty Rate
: 4%
it's time for us to move on .....
We'd like you to have the same wonderful and successful life that we've experienced for over 24 years owning the Omaha, NE Great Harvest Bread Co.
Think about this:
B-read: The staff of life! Nothing is more basic than baking bread. Remember those smells when you visited Grandma's house when she was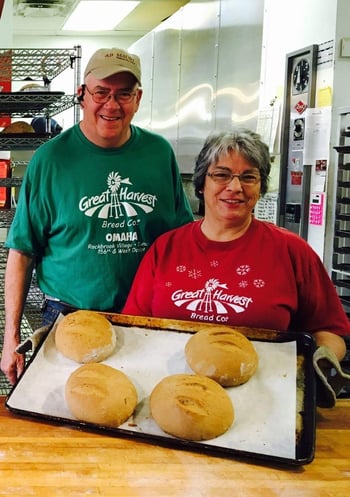 baking bread? You can have that same experience every day when you own the Omaha, NE Great Harvest Bread Co.
R-eady to go with all the equipment, employees, etc. Everything is ready to continue a successful operating business. We will convey to you knowledge, branding, immediate cash flow, established relationships, and thousands of loyal customers.
E-verything is in place to be successful! We have a "hub" at Rockbrook Village with two smaller spokes—one in the historic Dundee area and the other in fast growing West Omaha. This allows us to strategically cover a wide territory of customers in Omaha. Recently, we added a Bakery/Cafe at our hub, which has been hugely successful in greatly expanding our sandwich business. We have a large territory with plenty of room for additional spokes.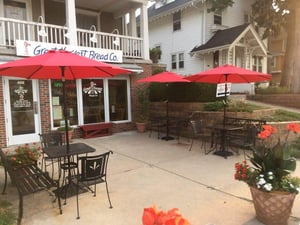 A-dd the Omaha, NE Great Harvest Bread Co. to your life for a lucrative career and a lifetime of memories. Nothing is better than to hear from your customers that your products are delicious and help contribute to a healthy lifestyle. Owning the Omaha Great Harvest will add fun to your day. The first line of the Mission Statement reads: "Be Loose and Have FUN!" Having fun makes every day special. We love talking to all our customers, helping them select their breads and watching them fall in love with the products from our Great Harvest Bread Co.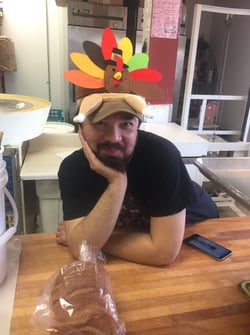 D-evelop your own business as you wish with a Great Harvest "Freedom Franchise." This means you can operate your business with total freedom, but still have the strength of a franchise helping you along. You have the ability to inject your own personality into the business, but have the advantage of franchise assistance. Help with advertising, bulk buying cost savings, employee and employer training, etc. is just a phone call or email away. You will purchase our "Legacy Agreement" which means you will have many advantages and cost savings over starting from scratch.
S-tart now! This business can be yours! Choose a lucrative career that will engage you and give you a lifetime of memories by owning the Omaha, NE Great Harvest Bread Co.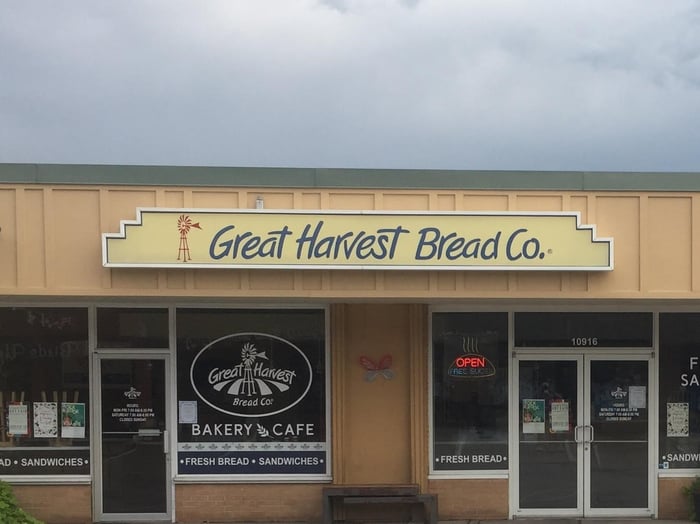 Remember your B-R-E-A-D-S. The Omaha, NE Great Harvest Bread Co. has a highly successful track record. Everything is in place for you to continue that success. You will have immediate cash flow, thousands of existing customers, brand recognition, great customer loyalty and a huge opportunity for business expansion. All this makes a great combination for continued success with a new owner.
Contact Information:
Dennis or Marian Cihacek
GreatHarvestBreadOmaha@windstream.net
Bakery: 402-390-9988
Dennis: 402-319-4122
Marian: 402-319-4123
Is this bakery a great match for you?
For more information about these bakeries, please contact us here.
Thank you for not contacting the bakery directly regarding its sale status.
---
Looking for something else?
Check out other Great Harvest bakeries currently for sale to explore your options. Where will Great Harvest ownership take you?
Additional opportunities: often, owners who are interested in selling wish to keep the potential sale of their stores confidential. For further information about these locations, please contact us with your areas of interest.
Not ready to hone in on a location? If you like the idea of owning your own bakery cafe but just want some general information about franchise ownership with Great Harvest, schedule a no-sales call to get answers to your questions!