Bloomington, IL Great Harvest Bakery For Sale
Asking Price: $170,000
Royalty Rate: 4%
Almost 20 years ago, Great Grandma Miller stopped by the Rockford Great Harvest to get bread and cookies for her visit to Bloomington to see her family. We knew after the first bite that Bloomington/Normal needed a Great Harvest too. We opened in May of 2000 and have worked hard to consistently provide outstanding bread and sweets in one of the cleanest and friendliest stores around. For us, the freedom franchise concept of Great Harvest is a great fit that allows us to be our own boss while also having the support and resources of a franchise at our fingertips. It's a lifestyle that has allowed us to raise our kids without daycare, attend every school event, and enjoy weekends and holidays off.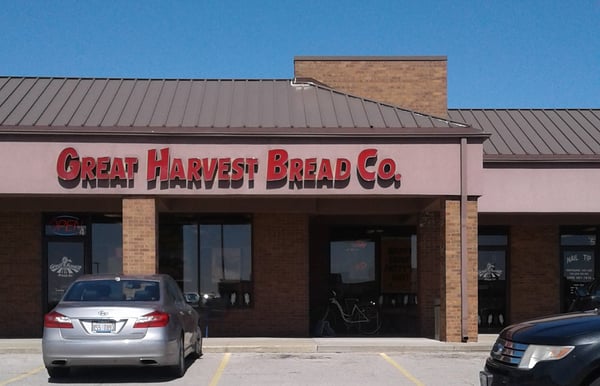 We started our legacy store with only 5 breads, one cookie, and one sweet variety per day. We have expanded a bit but believe in keeping it simple which has kept the store running both efficiently and profitably. We've added 5 flavors of "pockets" to provide for the lunch and dinner crowd, and have expanded our local products to include Just Beans Coffee, Sasse's honey, Ropp cheese, Cascade eggs, and Chocolatier candies.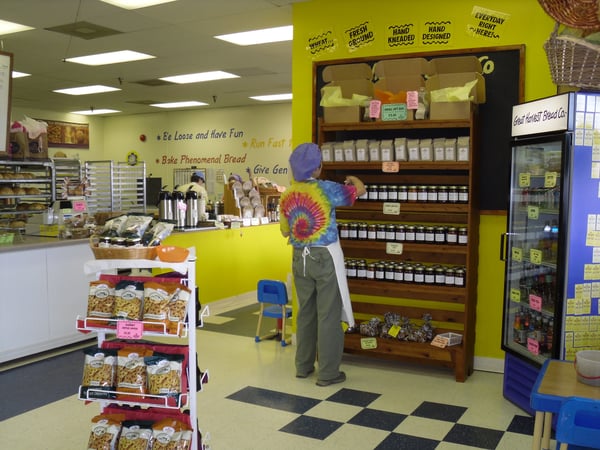 Our store is perfect for as little or as much growth and opportunity as the new owners wish to pursue. The sales and crew are consistent if you don't want to change a thing. But if you want to grow like crazy, the potential is unlimited. Opportunities range from simply opening 6 days a week to a full bakery/cafe remodel with breakfast and lunch, seating, catering, and wholesale.
CONTACT INFORMATION
Anita Ashley
PHONE: (309) 531-0342
EMAIL: greatharvestbloom@gmail.com
Is this bakery a great match for you?
For more information from the Great Harvest Franchise office, please contact us here.
Thank you for not contacting the bakery directly regarding its sale status.
---
Looking for something else?
Check out other Great Harvest bakeries currently for sale to explore your options. Where will Great Harvest ownership take you?
Additional opportunities: often, owners who are interested in selling wish to keep the potential sale of their stores confidential. For further information about these locations, please contact us with your areas of interest.
Not ready to hone in on a location? If you like the idea of owning your own bakery cafe but just want some general information about franchise ownership with Great Harvest, schedule a no-sales call to get answers to your questions!