A Year of Family Farming in Montana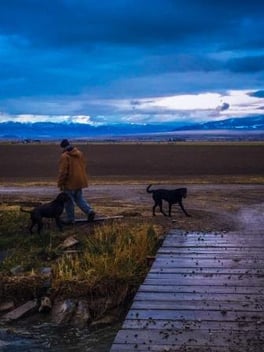 Are you curious about where your food comes from? Explore the "farm" in the farm-to-table story. It all goes back to small, family-owned grain farms in Montana. This eBook chronicles a year in the life of a farmer-in-training on a farm in southwest Montana. In gorgeous pictures and words, Great Harvest employee Lauren Johnson shares the story of a year on her family's grain farm.
You will learn:
What cattle-raising and calving have to do with grain farming
The cyclical nature of farming against the beauty of changing seasons
About soil cultivation, water management, and crop rotation
When wheat is ready for harvest and how it is harvested
How life on a farm is always the same and always changing
Complete the form to download the eBook right now.